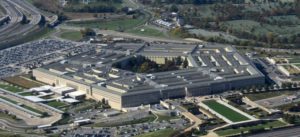 A new stay on proceedings was ordered by U.S. Court of Federal Claims Senior Judge Eric Bruggink I in the legal battle between Oracle and the Pentagon over its $10 billion Joint Enterprise Defense Infrastructure (JEDI) cloud contract.  New information about conflicts of interest surfaced.  The Pentagon will review during the stay whether conflicts had impacts on the integrity of the procurement.  The government's unopposed motion was granted to stay this case.
Judge Bruggink's order suggests that the Defense Department could thoroughly re-review whether two people Oracle alleges shaped the procurement in AWS' favor actually did so.  Oracle alleges AWS created a conflict of interest when it rehired employee Deap Ubhi in November 2017 after Ubhi spent close to two years working for the Pentagon—including on the JEDI contract—within its Defense Digital Service. Oracle alleges that Ubhi, who publicly described himself on Twitter as an "Amazonian" while still working for the Pentagon in January 2017, had significant influence in shaping the JEDI acquisition.
The Pentagon acknowledged Ubhi worked on the JEDI contract for seven weeks, but stated his role was limited and that the key acquisition decisions were made after Ubhi left. Ubhi recused himself from JEDI-related work in October 2017, one month before he was rehired at AWS, according to legal filings. The filings indicate the Pentagon called Oracle's allegations a "broad fishing expedition" and said its contracting officer found no conflicts of interest regarding Ubhi during her investigation.