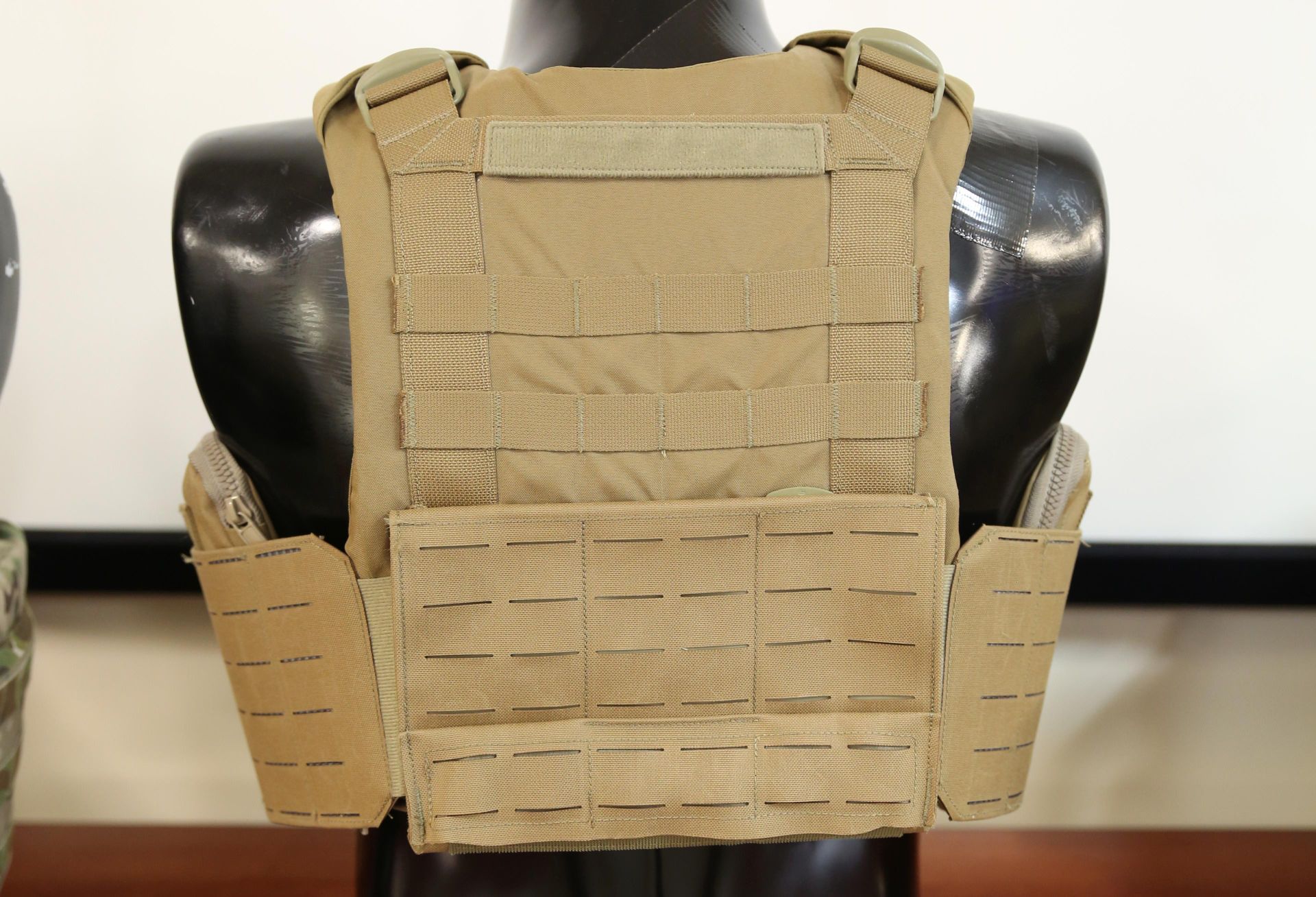 By Debbie Gregory.
As soon as next summer, the U.S. Marines will start receiving next-generation plate carriers that will be less bulky and lighter in weight, providing a smaller overall footprint than the current plate carrier, all the while maintaining the same soft armor coverage and protection level.
Vertical Protective Apparel LLC was awarded a $62,612,464 firm-fixed-price, indefinite-delivery/indefinite-quantity contract to produce and deliver the Plate Carrier Generation III (PC Gen III). A maximum quantity of 225,886 will be delivered, and the work will be completed by September 2023. The New Jersey-based company will manufacture the new carriers in eight sizes.
Infantry, schoolhouse and reconnaissance Marines, along with vehicle crewmen and combat engineers, will be the first to get the vests when fielding begins around June 2019. All of the plate carriers are expected to be delivered by September 2023.
The PC Gen III comes in three new sizes for Marines of smaller stature. And compared to the current legacy system, the PC Gen III offers increased ballistic protection. Additionally, since it's lighter than the legacy system, it helps cut down on the fatigue Marines face in the field.
"This new system is more tailorable to fit Marines of various sizes with three new smaller-stature options," said Flora 'Mackie' Jordan, body armor engineer for the Infantry Combat Equipment Team at the Marine Corps Systems Command (MCSC). "We wanted to give as much mobility back to Marines as possible by reducing the weight and bulk of the vest without decreasing ballistic protection. We were able to reduce the weight of the vest by 25 percent."
To achieve that result, excess material was removed from the shoulders and bottom of the plate.
The Plate Carrier Generation III is also made from a laminated laser-cut material, which cuts down on water absorption. The new system takes on about 7 percent of water, compared to the 70 percent absorbed by the current system.
Infantry, school house, and Reconnaissance Marines, along with vehicle crewmen and combat engineers will receive the vests when fielding begins in the third quarter of fiscal year 2019, according to MCSC.