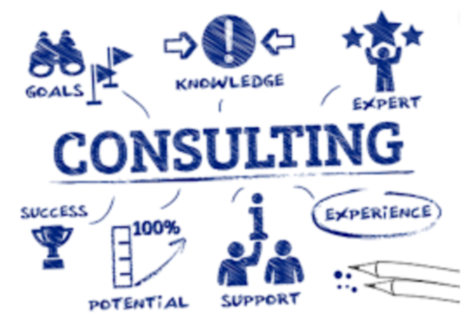 By Debbie Gregory.
A lot of people feel that they lack the training or expertise necessary to become a consultant. They feel that in order to be a consultant that they need to be an "expert" in one given field. Consulting is one of the best ways to be your own boss. You can work one-on-one with clients, provide online training, give talks or seminars, or combine them all. A consulting business can be started with very little capital, very little overhead, and a handful of clients. Thinking about a career in consulting? Do these four traits describe you?
1.) Are You Already Successfully Consulting?
If you have some experience and are continuing to learn in your chosen field, even one or two small successes can help build your credibility and lay the foundations for your solo consulting career. Each individual case that you work on provides you additional tools that to help a client solve his or her challenges.
2.) Do You Enjoy Helping Others Succeed?
The best consultants are compassionate and sensitive to the needs of their clients. They seek to understand the individual issues facing their clients and then use this knowledge to help them find the tools for success.  A consultant is teacher. You cannot show up for a client and solve their problems for them. Your job is to give them the tools that they need to succeed without you holding their hand. A true and honest desire to share your knowledge, expertise, and experience is a clear indicator that a career in consulting could be the right path for you.
3.)  Are You Someone Who Genuinely Loves to Learn?
To be successful as a consultant you must always be learning. You will start with a good grasp of knowledge about your particular field but you must be able to quickly gain knowledge of your client's business, and their industry as a whole, in order to help them maintain their credibility (as well as yours). Learning can take place in many ways – you can sit and learn from the client themselves, or read about their industry, learn about their competition, speak with their team members, speak with their customers – basically find as many ways as possible to gain insight into each client's specific field.
4.) Do You Thrive on Variety Each Day?
For the 9-5 crowd their day very rarely differs much from day-to-day. The routine is roughly similar day in and day out.  Even when projects change, they are dealing with the same team, the same target audience, the same products, and so forth. People who make the best consultants crave new experiences and unique challenges that working with clients in all types of fields bring to their day.  They strive to be the problem solver who finds new solutions to various new issues each and every day.
Being a consultant and running your own business is not for everyone. It is drastically different than the traditional 9-5 where you are working for someone else; thus it comes with its own challenges but it also comes with a lot more rewards. There is a good chance that if you have the traits listed above you already have everything that you need to make a successful career out of consulting.
Consulting is an excellent fit for both Veterans and Military Spouses and can be done remotely.