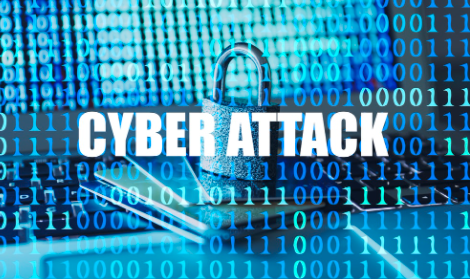 By Debbie Gregory.
A data breech can cost companies billions of dollars in damages if the hackers are able to extract sensitive information.  These items may include credit and debit card numbers or social security numbers. The damage is also not limited to monetary costs.  There is also the negative press, drops in company productivity as everyone scrambles to handle the crisis as well as a dip in consumer confidence and trusting the company. These data breeches happen all the time to large corporations that employ very skilled cybersecurity teams and take all types of high-level precautions.  What this means is that small businesses are even more vulnerable and easy prey for hackers.  This article will provide you information on how to protect your small business from security risks like this.
Why are small businesses a hacker's favorite target?
When it comes to easily grabbed data, a small business is the perfect prey. Small businesses typically lack strong security measures as well as the staff capable of handling hacking intrusions.
Most small business owners don't make it a priority to:
Monitor their server networks and data
Ensure their Wi-Fi is secure
Hire a true IT specialist to keep watch
Learn about and train their employees in cybersecurity
Small business owners have a lot on their plate and cybersecurity tends to get pushed aside since most people assume that getting hacked will not happen to them. However, ensuring your company data as well as your customer data is secure, is essential for every business. According to recent reports, 60% of small businesses that had suffered a data theft were forced to close their doors within six months of the breech.
The Top 3 Security Mistakes Made by Small Business Owners:  
1.)  Trusting and using public Wi-Fi:
It is extremely tempting to jump on free Wi-Fi and work or catch up while in a coffee shop, restaurant, or public venue. However, hackers often go to these places and setup their own free public Wi-Fi hotspots to catch the unwary.  Logging into their "free" Wi-Fi provides them immediate access to the devices that you connect. Even logging in to the right network, public Wi-Fi offers little to no real security from savvy hackers.  Do not use unknown networks so you can protect yourself and your data.
2.) Not using and enforcing strong password standards
Strong passwords are incredibly important for every aspect of your life and business. This is the one area where  most people and small business owners make the most mistakes. Remembering complicated passwords can be challenging but it is worth the effort.
These password practices are not strong enough to withstand a password-related attack:
Less than eight characters in length
A lack of various letter cases, numbers, and special symbols – meaning not alphanumeric
Allowing the use of the same password for multiple platforms and/or applications
Every password used by anyone at your business should be alphanumeric, longer than 8 characters in length, and only used once. You should also regularly change your passwords and utilize 2-factor authentication whenever it is available to use.
3.) Not having and enforcing a clear BOYD (Bring Your Own Device) policy:
Lots of businesses allow their employees to bring in their own electronics or mobile devices. Doing so has a lot of clear benefits for the company including cost savings and allowing your employees to be comfortable with the devices.
However, you need to have clear BYOD policies in place that include guidelines that spell out how employees can handle software updates, IT support, encrypted data options, or when and where employee-owned devices can be used for work. If you do not have such a policy, get on it ASAP! You are leaving your business very vulnerable to a data breech.
We advise you to be vigilant. There are many things that you need to do to protect your business from a hacker. However, the risks are simply too great to ignore proper cybersecurity.
If you are not already a member of VAMBOA, the Veterans and Military Business Owners Association, we invite you to join.  There are not any dues or fees and members can proudly display the VAMBOA seal for their collateral and website.  Below is a link to register for membership: