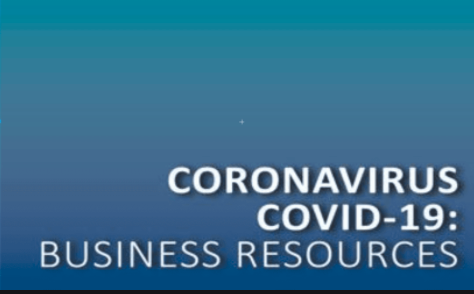 By James Pruitt, Senior Staff Writer
Various local resources supplement private and public nationwide programs. Like their counterparts, these programs may come from the government, nonprofits, and private corporations. Many states have go-to websites that collect available information about resources available to small businesses during the pandemic. Additionally, the SBA offers special programs designated states where gaps in service continue.
We hope this article will provide a valuable guide for you.
Alabama
Altogether: https://altogetheralabama.org/
Alaska
Alaska Small Business Development Center COVID-19 Resource Center:  https:// aksbdc.org
Arizona
Arizona Together: arizonatogether.org
Arkansas
Resources for Arkansas include the Arkansas Small Business and Technology Development Center (asbtdc.org) and the Arkansas Quick Action Loan Program (arkansasedc.com).
California
California provides various websites to guide business owners through the pandemic. These sites tend to be city-based. Among them are the San Francisco Office of Economic and Workplace Development (owed.org), Sacramento COVID Relief (sacramentocovidrelief.org), and Los Angeles offers ewddlacity.com. This site provides information on microloans.
Colorado
Colorado offers one useful resource for the entire state: choosecolorado.com. The other is specific to the Denver area: denvergov.org. Both include useful information about coronavirus.
Connecticut
Connecticut provides one site that provides COVID-19 information for the entire state (portal.ct.gov). COVID-19 information figures prominently on this general government site.  Inquiries about further resources can be sent to DECD.COVID19@ct.gov.
Delaware
Delaware has a government site that can help (Delaware.gov). In addition, the Hospitality Emergency Loan Program (HELP) has been set up to help businesses within that industry. Useful websites are www.delbiz.com and de.gov/coronavirus.
Florida
The Florida Small Business Emergency Bridge Loan Program sometimes lends between $50,000 to $100,000. Loans are interest free for one year. Afterward, interest rates rise to 12%. See deorsera.force.com for more information.
Georgia
Invest Atlanta has created the Business Continuity Loan Fund (BCLF). Their website is investatlanta.com.
Hawaii and Idaho
Business owners in Hawaii are referred to the Small Business Administration (sba.gov). The SBA offers businesses in designated states and programs special loans to those affected by the virus.
Illinois
A local resource for Chicago is the Chicago Small Business Resiliency Fund. See Chicago.gov for more information.
Indiana
The Indiana Small Business Development Center should provide COVID-19 guidance. (isbdc.org.)
Iowa
The Iowa Small Business Development Center (iowasbdc.org) is a good resource.
Kansas
Gotopeka.com is a great local resource for the Topeka area of Kansas. Go Topeka recently announced up to $2 million for business workers in Topeka and Shawnee County.
Kentucky
The Kentucky Small Business Development Center is a great resource. Ksbdc.org provides extensive referrals for COVID-19 relief as well as other small business concerns.
Louisiana
The go-to website for Louisiana small business owners is LED (Louisiana Economic Development) at opporetunitylouisiana.com.
Maine
Maine.gov provides extensive information on both federal and state resources for small businesses during the pandemic.
Maryland
The Maryland Department of Commerce (commerce.maryland.gov) has been emphasizing COVID resources on its website.
Massachusetts
Massachusetts businesses can find useful information at mass.gov, another state government site emphasizes coronavirus relief.
Michigan
The state government has provided its own grants and loans to small businesses affected by COVID-19. See michiganbusiness.org for more information.
Minnesota
The Minnesota Chamber of Commerce provides updates about COVID-19 resources. See MNchamber.com.
Mississippi and Missouri
Refer to sba.gov for relevant programs. The SBA offers businesses in designated states and programs special loans to those affected by the virus.
Montana
The state government programs for are on dli.mt.gov.
Nebraska
The Nebraska Chamber of Commerce and Industry has a "Coronavirus Toolkit for Businesses & Industry): nechamber.com.
Nevada
Nevada is another state where the SBA is the best resource. The SBA offers businesses in designated states and programs special loans to those affected by the virus.
New Hampshire
Small business owners can find help at the NH Department of Business and Economic Affairs, nheconomy.com, The Small Business Development Center of New Hampshire (nhsbdc.org) also provides resources tailored to New Hampshire.
New Jersey
New Jersey offers a special waiver to stay open in case of any lockdown situations. A waiver can be submitted to the business.nj.gov team.
New Mexico
New Mexico is another state where small business owners are referred to the Small Business Administration (sba.gov). The SBA offers businesses in designated states and programs special loans to those affected by the virus.
New York
The New York City Small Business Continuity Fund provides loans for businesses with fewer than 100 employees.
New York offers various programs. The New York City Employee Retention Grant Program offers grants that cover 40% of payroll expenses for up to two months for select businesses. Their website is www1.nyc.gov.
The New York Small Business Development Centers offer counseling, training, and research. (nysbdc.org).
Entrepreneurship Assistance Centers are a great resource for smaller New York communities. (esd.ny.gov).
Community Development Financial Institutions throughout New York can provide various resources. (esd.ny.gov).
North Carolina
The go-to resource in North Carolina is the North Carolina Business Relief Resource Guild at dpnc.com.
North Dakota
The Greater North Dakota Chamber of Commerce has created this page as a go-to page for small businesses: ndchamber.com. The North Dakota Development Fund also provides loans as needed. (ndresponse.gov).
Ohio
Refer to sba.gov for relevant programs. The SBA offers businesses in designated states and programs special loans to those affected by the virus.
Oklahoma
The Oklahoma Department of commerce has a go-to page for small business owners affected by the pandemic. This page is okcommerce.gov.
Oregon
Various local resources in Oregon address coronavirus concerns. These include the Beaverton Emergency Business Assistance Program (beavertonoregaon.gov), the website for Hillsboro, Oregon (hillsboro-oregon.gov), and the Asian Pacific American Network of Oregon, which provides information to Portland-area residence at apano.org.
Pennsylvania
Several government and private resources in Pennsylvania offer coronavirus relief. The Wolf Administration has announced another round of state funding. See dced.pa.gov for details.
The Pennsylvania Industrial Development Authority's Small Business First Fund offers a list of resources for Pennsylvania resources during the pandemic, according to governor.pa.gov.
Comcast seeks to offer to make Xfinity Wifi free to needy customers. See corporate.comcast.com for details.
PECO, a power company, has provided resources for customers during the crisis. See peco.com for details.
Other resources include the Pennsylvania Department of Community and Economic Development, at dced.pa.gov, and the Philadelphia COVID-19 Small Business Relief Fund at phila.gov.
Rhode Island
Business owners in Rhode Island are referred to the Small Business Administration (sba.gov). The SBA offers businesses in designated states and programs special loans to those affected by the virus.
South Carolina
The South Carolina Department of Commerce provides relevant information. See sccommerce.com.
South Dakota
The government site for coronavirus relief in South Dakota is dlr.sd.gov.
Tennessee
The Tennessee Department of Economic & Community Development is the go-to resource for coronavirus relief. See tn.gov for details.
Texas
The Texas Economic Development Department provides information on coronavirus relief for small government. See gov.texas.gov.
Utah
the Salt Lake City Emergency Loan Program offers zero interest loans to small businesses. See slc.gov for details.
Vermont
The Virginia government resource for coronavirus relief for small business is the Agency of Commerce and Community Development COVID-19 Resource Center. See accd.vermont.gov.
Virginia
The Virginia Chamber of Commerce provides diverse coronavirus resources. See vachamber.com for details.
A nonprofit group, the Virginia 30 Day Fund, is another resource for companies in Virginia. The goal of this organization is to save as many Virginia jobs as possible pending federal relief. Their website is va30dayfund.com.
Washington
The Seattle Office of Economic Development Grants Program offers grants to businesses affected by the pandemic who make 80% or less of the area's median, five or fewer employees, and have a physical location. The same office will provide help with utilities as well. Their address is durkan.seattle.gov.
Also, the Washington Small Business Development Center provides a "Business Resiliency Toolkit" that provides resources for Washington area small businesses during the pandemic. See wsbc.org.
Amazon is one private business that will provide aid to small businesses. They are creating a $5 million Small Business Relief Fund to provide cash grants as needed to Seattle small businesses. See aboutamazon.com.
Washington D. C.
The Greater Washington Community Foundation provides a COVID-19 Emergency Response Fund. See thecommunityfoundation.org.
Also see wdcep.com for resources courtesy of the Washington DC Economic Partnership.
West Virginia
The go-to website for small business resources in West Virginia is nfib.com. This website is run by the local branch of the National Federation of Independent Businesses (NFIB).
Wisconsin
In Wisconsin, the Small Business 20/20 program provides grants to community development financial institutions, which in tern will award grants up to $20,000 to existing loan clients. Their web site is wedc.org.
See their website for this and other programs related to COVID-19.
Wyoming
The go-to resource in Wyoming is the Wyoming SBDC. Their website is wyomingsbdc.org. "Check for COVID-19 Resources and Strategic Advising."
VAMBOA, the Veterans and Military Business Owners Association hopes that this article has been helpful.   We work hard to bring you important, positive, helpful and timely information and are the "go to" online venue for Veteran and Military Business Owners.  VAMBOA is a non-profit trade association.   We do not charge members any dues or fees and members can also use our seal on their collateral and website.   If you are not yet a member, you can register here:  https://vamboa.org/member-registration/
We also invite you to check us out on social media too.
Facebook:  https://www.facebook.com/vamboa
Twitter:  https://twitter.com/VAMBOA