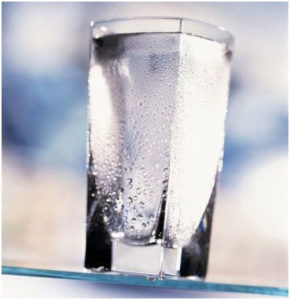 By Debbie Gregory.
By Debbie Gregory.
Following the report that at least 126 U.S. military installations tested at "higher than acceptable" concentrations of per- and polyfluoroalkyl substances (PFAS) in water sources, members of Congress have created a bi-partisan task force to help constituents affected by the contamination.
Representatives Dan Kildee (D-MI) and Brian Fitzpatrick (R-PA) are co-chairing the Congressional PFAS Task Force, which seeks to highlight the role of PFAS affecting drinking water in communities across
Members of Congress from states affected by PFAS have been pushing for more funding and studies for years, but by creating a task force they hope to form a stronger coalition to pressure the federal agencies involved.
Fitzpatrick believes the manufacturers of PFAS should bear the burden of the cost of remediation.
PFAS, used in firefighting foams at military bases, have been linked to cancer, fertility problems, liver damage, high cholesterol, and other health problems.
The military is in the process of testing more than 400 bases nationwide for similar contamination. The process will take years and cost millions of dollars..
"Rather than dealing with these things individually when it comes to (funding and remediation)… we figured it was a good idea to get all the members of Congress who are dealing with similar issues in their communities together in one task force, so we can kind of speak with one voice and get the problem addressed," Fitzpatrick said.
If the EPA designated PFAS as a hazardous substance, it would create a maximum contaminant level (MCL), which would apply nationwide. EPA regulation would also give residents recourse for civil lawsuits, allow criminal charges to be brought against polluters, and help value properties affected by contamination.
The Task Force will work to:
Hold informational events to educate Members of Congress and their staff to increase awareness about PFAS chemicals.

Craft legislation to address PFAS contamination.

Meet with congressional leadership, committee chairs and ranking members to ensure PFAS is adequately and more urgently addressed.

Fight for more robust funding through federal appropriations to clean up PFAS contamination.
Veteran and Military Business Owners Association, VAMBOA,