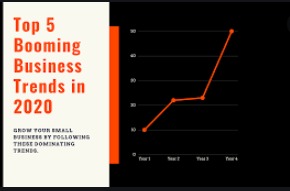 By James Pruitt, Senior Staff Writer
Emergence of Generation Z
These days, when we speak about young people, we increasingly refer to "Generation Z" rather than "Millennials." Most news sources place "Generation Z" as born before "1995 – 2012." Millennials are generally categorized as between 1981 and 1994. Generation Z has never known a world without the internet. They also grew up with smartphones and touchscreens.
Marketing to Generation Z is a work in progress, but businesses should emphasize social issues. This generation saw paradigm shifts in the way Americans relate politically, socially, and morally. The emergence of social media lurks deeper in younger peoples' consciousness, although people in this age group certainly value face-to-face interaction. Politics changed, social life changed, and morality changed. Much went on-line. Mindfulness of these shifting trends is key to determining relations with this emerging group of people and how market to them.
Wellness Issues
No one expected the events of 2020. The coronavirus epidemic has redefined the importance of self-care. Definitions of "social distancing" during the coronavirus epidemic develop rapidly. Considerations such as masks and social distancing have proven serious. A pandemic-era business must think long and hard about coronavirus-related issues.  Businesses have had to re-invent themselves within this new normal and many are embracing working remotely too.
However, emphasis on health and well-being in the workplace had been increasing for years before the current pandemic. Employers have increasingly prioritized self-care not just for the past year, but also for the past few decades. Relevant and sometimes tricky issues can involve increased awareness of mental health issues and their role when determining sick leave and relations with management. Also, technological advances such as cochlear implants continue to increase opportunities for people with audial, visual, physical, and other disabilities.
The ADA (Americans with Disabilities Act) forbids discrimination based on disability or perceived disability unless that disability relates to the job.
Continuing Digitalization of the Economy
Managing your company's internal cyber-affairs has certainly assumed new importance since the Information Age started. Employers can now carefully monitor the actions of their employees. For example, employers can monitor their employees' activities and plan meetings or other activities accordingly.
On a related note, cybersecurity as a field has exploded since the first days of the internet. No shortage of scammers, hackers, and other imposters may haunt your computer systems despite the best firewall.
Mobile Devices are Increasingly Relevant in Business
Mobile devices are a relatively new yet versatile addition to the business scene. Bosses may contact on-call workers far more efficiently than in previous decades.
Another use for mobile devices is "geo-tracking," which permits advertisers to target customers geographically close to their business. Another solution is to develop an app that shares promotions with interested customers.
Monetary Transactions Become Increasingly Electronic
The trend continues. We are in fact moving toward an increasingly cashless society. The pandemic will likely greatly increase this trend. Small businesses should consider a wide variety of options for customer payment. However, it is notable that cash-free businesses remain controversial. For example, New York City passed a bill in January to make such businesses illegal
VAMBOA, the Veterans and Military Business Owners Association is pleased to announce that James Pruitt will be contributing articles to our blog as a Senior Staff Writer.  James Pruitt is an independent copywriter and editor specializing in legal and health-related issues. He received his master's from the University of Chicago and his bachelor's from UC Berkeley. He currently resides in Thousand Oaks, where he pursues his passions in gardening, cooking, and spoiling his mixed Maine Coon cat, Russell.