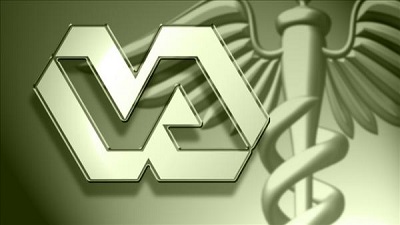 On August 25, 2014, the U.S. Department of Veterans Affairs (VA) announced that it plans to issue a Request for Proposal (RFP) for a new Medical Appointment Scheduling System. This will be the next step in a series of actions that the VA is taking to replace its current scheduling system. The new system is expected to improve access to care for Veterans by offering medical schedulers with innovative scheduling software.  The RFP will be made public by the end of September, 2014. From the day of issuance, eligible vendors will have 30 days to respond.
The VA will issue a draft RFP prior to releasing the full RFP to maximize industry and stakeholder input. The solicitation will require a two-part demonstration of capabilities, consisting of a written proposal and a technical demonstration to scheduling staff. The VA hopes to award the contract by the end of the calendar year.
"VA chose a full- and open-competitive strategy to acquire a 'commercial, off-the-shelf' scheduling system," said Stephen Warren, VA's Chief Information Officer. "We want a system that is user-friendly and tailored specifically for our Veterans."
VA Secretary Robert McDonald stated, "We want this process to be open to all eligible vendors to make sure the nation's Veterans have the full benefits the innovative marketplace has to offer. When we can put a solid scheduling system in place, this will free up more human resources to focus on direct Veterans' care. As VA recommits to its mission of caring for Veterans and evaluating our actions through the lens of what serves them best, we know a better scheduling system is necessary to provide them the timely, quality health care that they have earned and deserve."
Even as the VA plans to issue its RFP to replace the existing system, efforts are progressing to make the current system better. The VA recently awarded a contract to improve the existing scheduling interface, providing schedulers a calendar view of resources instead of the current text-based, multiple-screen view.  This update is scheduled to begin roll out in January, 2015.
The VA is also developing two new mobile applications, one which will enable Veterans to directly request certain types of primary care and mental health appointments. The other app will give VA schedulers an easier-to-use interface to schedule medical appointments. Both apps are scheduled to roll out in December, 2014.
Veteran business owners will want to throw their hat in the ring, or at least closely watch which company or companies get this large contract with the VA. The companies who win contracts will most likely be looking for Veteran owned small business to sub-contract to, as part of their agreement with the VA.
The Veteran and Military Business Owners Association (VAMBOA) is a non-profit business trade association that promotes and assists Veteran Business Owners, Service Disabled Veteran Owned Businesses (SDVOB) and Military Business Owners. Small businesses are the backbone of our economy and responsible for job generation. That is why VAMBOA provides its members with Business Coaching, Contracting Opportunities, a Blog that provides information, Networking contacts and other resources. Membership is FREE to Veterans. Join Now!
VAMBOA: VA To Issue RFP:  By Debbie Gregory