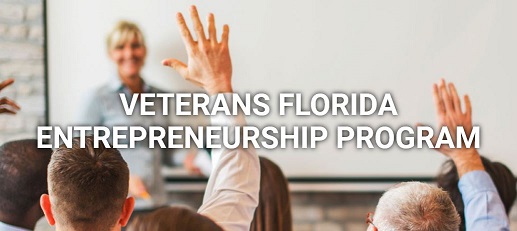 The University of West Florida's Military & Veterans Resource Center, in Partnership
with Veterans Florida, is conducting no-cost Entrepreneurial Workshops for Honorably
Discharged Veterans — Workshops that can lead to participating in a Business Plan
Competition where the three top Winners share $40,000 in Cash and In-Kind Services.
If you are interested in launching a Startup or growing your existing business, the next
Workshop is Saturday, October 28, from 9 a.m. until Noon at the Pensacola UWF Conference
Center.  Breakfast and snacks will be served, and participants have the opportunity to win Door Prizes as well.
The Topic is "Veterans – Don't Be a Bean Counter — Learn the Secrets of Painless Accounting!"
For MORE INFORMATION please see:
https://www.linkedin.com/pulse/veterans-dont-bean-counter-learn-secrets-painless-robert-l-foster/
For REGISTRATION AND MORE INFORMATION please see:
http://www.veteransflorida.org/veterans/veterans-florida-entrepreneurship-program/