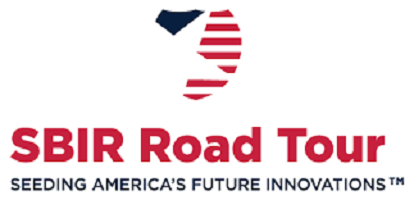 By Debbie Gregory.
Veteran entrepreneurs and small business owners need to utilize every resource available to give them and their ventures the greatest chances for success. That is why the Veteran and Military Business Owners Association (VAMBOA.org) is on a mission to connect Veteran business owners with resources and programs that can help them to achieve success. One such program currently being presented by the U.S. Small Business Administration (SBA) provides training programs in Small Business Innovation Research (SBIR) and Small Business Technology Transfer (STTR).
The SBIR Road Tour is a national outreach effort by the SBA to share technology funding opportunities to innovators, researchers, entrepreneurs, and small tech firms through SBIR and STTR programs. Together, the programs provide $2.5 billion in funding to small advanced technology firms to help facilitate new technological discoveries and the commercialization of innovations.
Many of the communities who have historically underutilized the opportunities provided through the SBIR and STTR programs have collectively invited representatives of the programs to engage the eligible individuals and firms in their area, so much so that the SBA helped to organize the SBIR Road Show.
Every SBIR Road Tour stop presents Veteran entrepreneurs an opportunity to meet directly with state and federal SBIR/STTR program managers who provide funding to a wide array of innovative ideas. The SBIR Road Tour will be hitting twenty states throughout the U.S., so chances are it will be coming to a city near you!
The tour kicks off in the Southeastern U.S., beginning on March 24thin Louisville, Kentucky. The tour will run until August 21st, with its last date scheduled for Boise, Idaho. For a complete schedule of tour dates and locations, please visit www.sbirroadtour.com/dates.php
For more information about the SBIR Road Tour, its offerings, or to register for an event, please visit www.sbirroadtour.com today.
The Veteran and Military Business Owners Association (VAMBOA) is a non-profit business trade association that promotes and assists Veteran Business Owners, Service Disabled Veteran Owned Businesses (SDVOB) and Military Business Owners. Small businesses are the backbone of our economy and responsible for job generation. That is why VAMBOA provides its members with Business Coaching, Contracting Opportunities, a Blog that provides information, Networking contacts and other resources. Membership is FREE to Veterans. Join Now!
VAMBOA: SBIR Road Tour: By Debbie Gregory