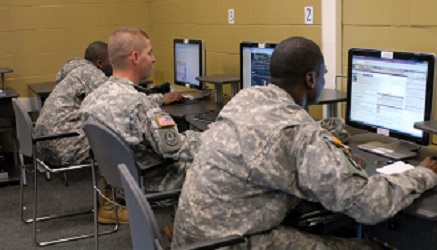 The term "millennial generation" refers to people born between 1980 and 1999. This group of Americans, also called "generation Y" and "millennials", are those who are aged 14-35 in 2015. The U.S. Census Bureau data shows Millennials as the largest demographic in history to date, at more than 80 million.
A report written by the U.S. Chamber Foundation, an affiliate of the U.S. Chamber of Commerce, titled "The Millennial Generation: Research Review" describes the millennial generation as technically savvy, "…almost as if it has a digital sixth sense."
To go along with their partiality to smartphones, tablets and other technologies, members of the millennial generation are dexterous multitaskers. Millennials often have multiple browser windows open on their laptops, often while watching T.V., texting on their smartphones, eating, and completing homework. This generation is renowned for their ability to process multiple activities in rapid succession, so that it seems as if the activities are being completed simultaneously.
But one area where this diverse and capable generation is lacking in is their pursuit of entrepreneurial ventures. Studies, including data provided by the Federal Reserve, show that the number of American households led by persons under the age of 30 who own their own business has dropped from 10.6% in 1989, to 3.6% at the end of 2014.
Many may contend that this data lends to other conclusions, such as the fact that millennials aren't claiming of head of household status. Just as members of the millennial generation are known for their using technology, they are also stereotypically profiled as still living at home, going to school, or living with multiple roommates. Factoring this data could cause the data to read differently, meaning that business owners from the millennial generation also need to be the heads of their households, disqualifying millennial entrepreneurs who live with roommates or one or more of their parents (even in a cohabitation situation).
We should also remember that millennials also make up the bulk of those who have been fighting the wars in Iraq and Afghanistan. There are many lending and business programs geared towards different industries and demographics, including many programs designed to benefit millennials, and specifically Veterans from the millennial generation.
The truth is that entrepreneurship is extremely important to the American economy, the country's growth and global competitiveness. New companies, specifically those started by millennials, which also employ millennials, do much to boost the economy and create new jobs.
Veterans are some of the most experienced members of the millennial generation. And because of their war-time service, by way of their federal benefits and state and local provisions, they also happen to be among the leading companies that financiers are willing to work with.
Millennial Veterans are strongly encouraged to seek out entrepreneurial ventures to better their financial situation, be their own boss, and help the U.S. economy. Let the Veteran and Military Business Owners Association at www.VAMBOA.com assist you on your journey to business ownership.
The Veteran and Military Business Owners Association (VAMBOA) is a non-profit business trade association that promotes and assists Veteran Business Owners, Service Disabled Veteran Owned Businesses (SDVOB) and Military Business Owners. Small businesses are the backbone of our economy and responsible for job generation. That is why VAMBOA provides its members with Business Coaching, Contracting Opportunities, a Blog that provides information, Networking contacts and other resources. Membership is FREE to Veterans. Join Now!
VAMBOA: Millennial Veteran Entrepreneur Wanted: By Debbie Gregory