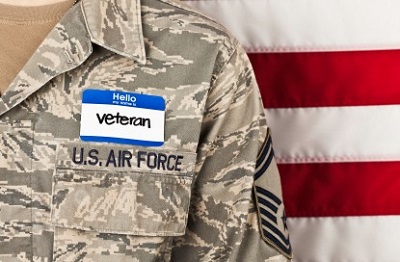 In keeping with the its commitment to Veterans, the U.S. Small Business Administration (SBA) has sponsored the Boots to Business program. As Veterans transition to civilian life, the Boots to Business program has offered training courses to make their dreams of business ownership a reality.
The widely popular "Boots to Business: From Service to Startup" is a program offered to future entrepreneurs while they're still in uniform, as a component of the Department of Defense's redesigned Transition Assistance Program (TAP). The curriculum for "Boots to Business: from Service to Startup" was designed to introduce concepts, information and resources about business ownership to transitioning service members. Along with the education, the program also connects service members to crucial resources in their local communities.
The SBA has added an additional curriculum to their program. "Boots to Business: Reboot," is an entrepreneurship training course for Veterans that is being hosted in twelve locations across the country.
Each session will host up to 100 Veterans for a two-day course, titled Introduction to Entrepreneurship, led by the SBA's resource partners, as well as industry experts from Syracuse University's Institute for Veteran and Military Families (IVMF).
"Boots to Business: Reboot" will introduce Veteran entrepreneurs to the basics of business ownership.  The curriculum will lead Veterans through evaluating business concepts and developing a business plan. "Boots to Business: Reboot" will also connect participating Veterans to a network of business support contacts by introducing them to the SBA's network of Veteran Business Outreach centers, Women's Business centers, Small Business Development centers and SCORE counselors.
At the conclusion of the two-day training, Veteran entrepreneurs will be eligible to register for an eight-week online course called "Foundations of Entrepreneurship." This program is led by instructors from IVMF, and offers Veterans in-depth instruction on the elements of a business plan, as well as techniques and advice for starting their own businesses.
After completing "Boots to Business: Reboot," and "Foundations of Entrepreneurship"  Veteran entrepreneurs will possess the tools and knowledge needed to identify a business opportunity, draft a business plan, connect with local resources, and launch their own small businesses.
The "Boots to Business: Reboot" events run through Aug. 25-26.
July 24 – 25: Dallas- Fort Worth, Texas
July 29- 30: Miami, Florida
July 31 – August 1: Chicago, Illinois
August 1 – 2: Philadelphia, Pennsylvania
August 5 – 6: Boston, Massachusetts
August 6 – 7: Albuquerque, New Mexico
August 8 – 9: Kansas City, Missouri
August 13 – 14: Detroit, Michigan
August 15 – 16: Los Angeles, California
August 20 – 21: Seattle, Washington
August 25 – 26: Charlotte, North Carolina
For more information and to register for events Veterans interested in business ownership are encouraged to visit www.boots2businessreboot.org
The Veteran and Military Business Owners Association (VAMBOA) is a non-profit business trade association that promotes and assists Veteran Business Owners, Service Disabled Veteran Owned Businesses (SDVOB) and Military Business Owners. Small businesses are the backbone of our economy and responsible for job generation. That is why VAMBOA provides its members with Business Coaching, Contracting Opportunities, a Blog that provides information, Networking contacts and other resources. Membership is FREE to Veterans. Join Now!
VAMBOA: New Boots to Business Program: By Debbie Gregory