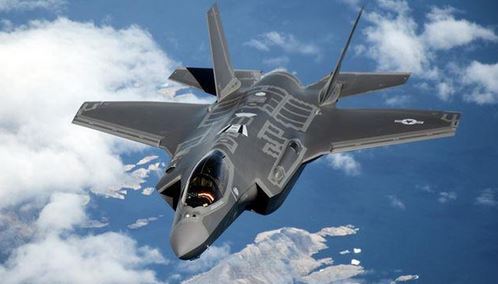 By Debbie Gregory.
The Defense Department has resumed accepting deliveries of the F-35 Joint Strike Fighter after resolving a disagreement with Lockheed Martin over who should pay to fix the corrosion issues on a couple hundred jets.
It is still unknown as to who will ultimately be left with the repair bill. Spokesmen from Lockheed and the F-35 Joint Program Office declined to comment on whether the company or government will be held financially responsible.
The problem of corrosion in fastener holes that were drilled and not corrected or properly treated was originally identified last September. Defense Department officials felt the Pentagon shouldn't be held wholly responsible for paying to retrofit planes due to Lockheed's mistake, leading it to partially freeze deliveries during the negotiations.
The majority of the F-35s with the production defect causing corrosion around fastener holes will be repaired within two years.
Michael Friedman, a Lockheed spokesman, said an agreement was reached on correcting the problem but did not disclose who will end up paying the bill.
"The Pentagon has resumed accepting F-35 aircraft, following an agreement between the F-35 Joint Program Office (JPO) and Lockheed Martin to effectively and efficiently address the F-35 hole primer issue," Friedman said.
Lockheed released a statement saying deliveries had resumed following an agreement between the F-35 JPO and the company to "effectively and efficiently" address the issue.
"All F-35 production continued during the delivery pause, and Lockheed Martin remains on track to meet its delivery target of 91 aircraft for 2018," the company said.
"As a complex development program, whether it's this program or any other program, things are going to happen in the production line and we're going to address them as they come along," said Lockheed CEO Marillyn Hewson.
The fifth-generation fighter jets, which are Lockheed's flagship weapons system, account for about 25 percent of its revenues.